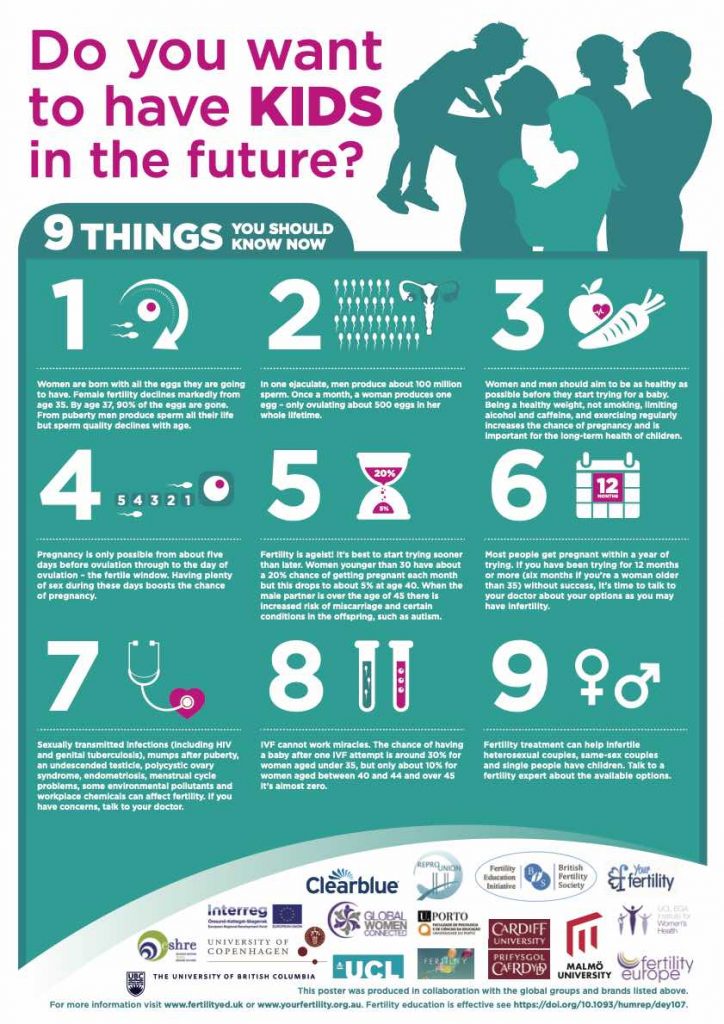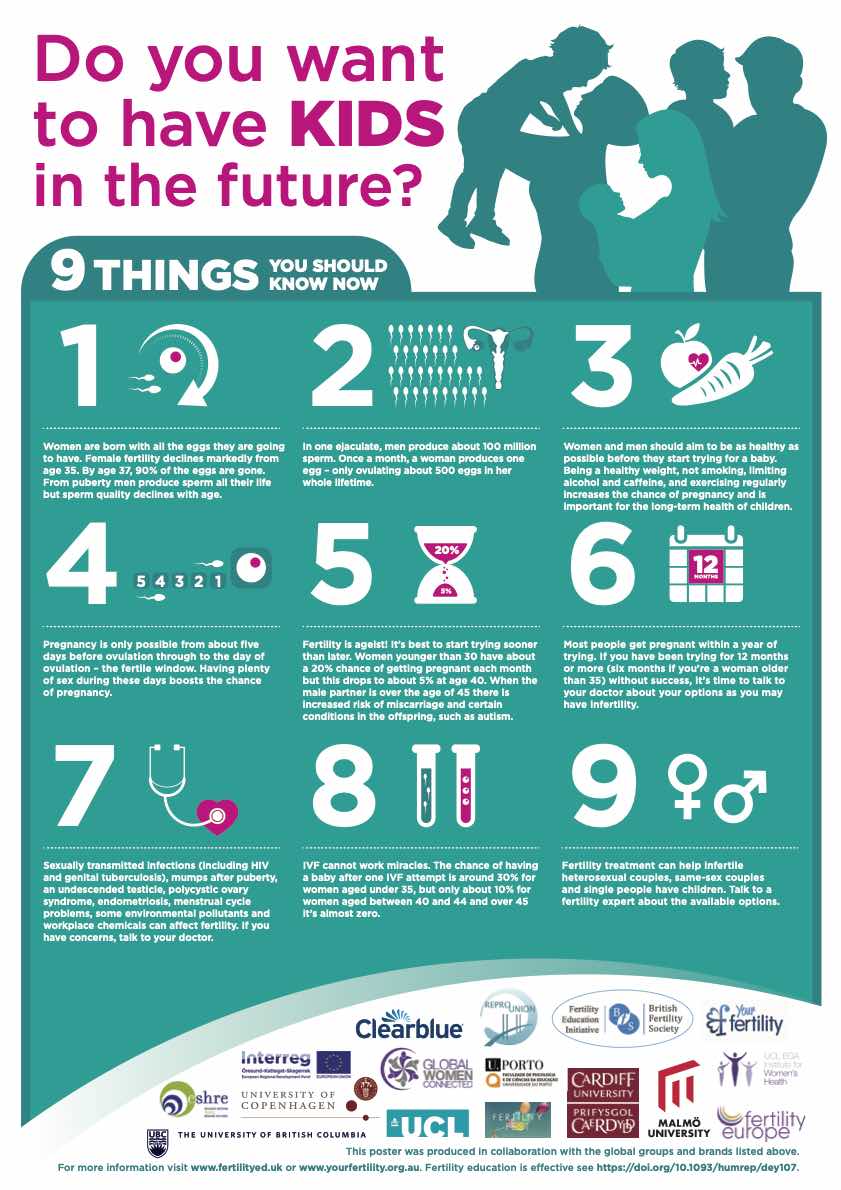 Six countries have started to work on fertility education: UK, Australia, Canada, Sweden, Denmark and Portugal. A group of experts from these countries have got together to develop a global fertility education campaign. The poster campaign aims to increase awareness of the need for fertility education and ultimately we would like every country to have a fertility education web site and provide fertility education in schools and beyond.
WE NEED YOUR HELP!
Download the poster below.
Take a selfie with the poster – do one with just you and one with groups of friends, and share this key message on social media. Ask others to do the same. Please use the hashtag #fertilityed. Tell us why you think fertility education is important and what country you are from – this is a global project and we want to see which countries we reach.
If you know anyone famous – please ask them to come on board and take a selfie. And send a copy to your national politicians and journalists.
Also put the poster up wherever you can: schools, doctors' surgeries, fertility clinics, STI clinics, contraception clinics, universities, offices, etc.
Below you can find the Fertility Education posters in many different languages.
More country/language versions are uploaded soon!