More than 25 million citizens in the European Union are facing fertility issues today with male factor infertility occurring in circa 40% of all infertile couples.
The European Fertility Week 2021 will put the spotlight on male infertility and the mental health burden associated with it.
The topic of male infertility is a big taboo in our society and men are often left outside the discussion about their own sexual and reproductive health. Furthermore, availability of and access to fertility screenings and treatment for men differs significantly across European countries.
During the week of November 1-7, we would like to invite you to join our campaign to "Challenge the Odds" of male infertility by supporting the European Fertility Week activities across Europe and advocating for equal access to care for all!
Whether you have a minute or more time to spare, every little action taken together can have a big impact!
Read about our online event "Male (In)fertility – challenge the odds. Raising awareness of fertility issues and ensuring equitable access to fertility care across Europe for all" which was held on 3 November at 13:00 CET
Get involved on social media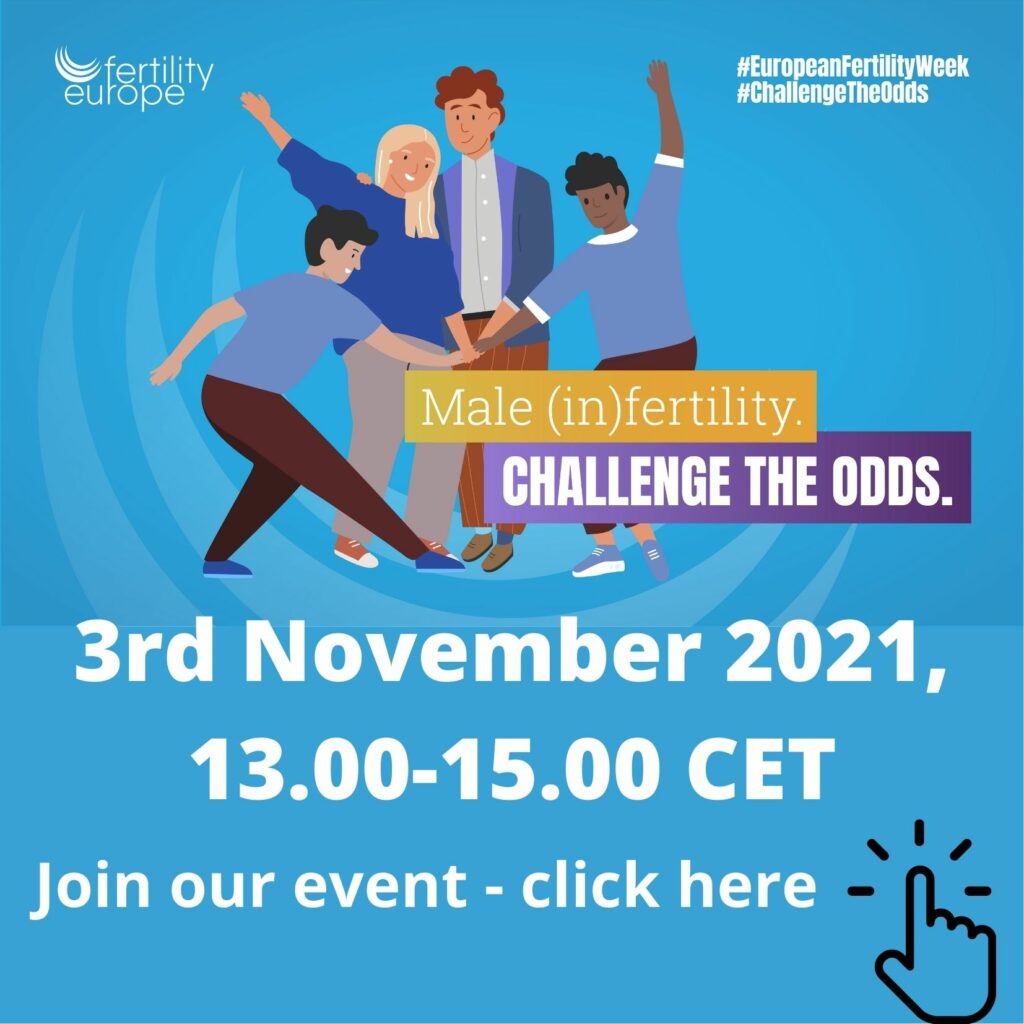 Join us on social media as we highlight the impact of male infertility, shine a light on personal stories and discuss policy solutions to challenge the odds of male (in)fertility.
Share our messages, your thoughts and stories
Use relevant hashtags: #EuropeanFertilityWeek, #ChallengeTheOdds
Spread the word
We have developed a campaign pack that contains easy-to-use items to join the campaign, show your support and help us raise awareness about male (in)fertility and men's health.
We have created sample campaign messages which you can share across your social media profiles. You may also adapt, translate or create your own messages to suit your audience. You will even find our tips on which social media visuals to use alongside to increase your impact!
We have developed a range of eye-catching visual cards, for you to share on your social media and help us raise awareness.
Create your own quote templates
Our easy-to-use templates allow you to add your messages (in any language) and your organisation's logo and share these on social media. We encourage you to share your story and message of support with our story cards – just add the text, your logo, and photo, save and share on social media.
Share your stories and messages of support with those affected by infertility. Our self-filming guide will provide you with 5 easy-to-follow tips to share your testimonials in an impactful video.
Thank you for your support to #ChallengeTheOdds together!
European Fertility Week 2021 Supporters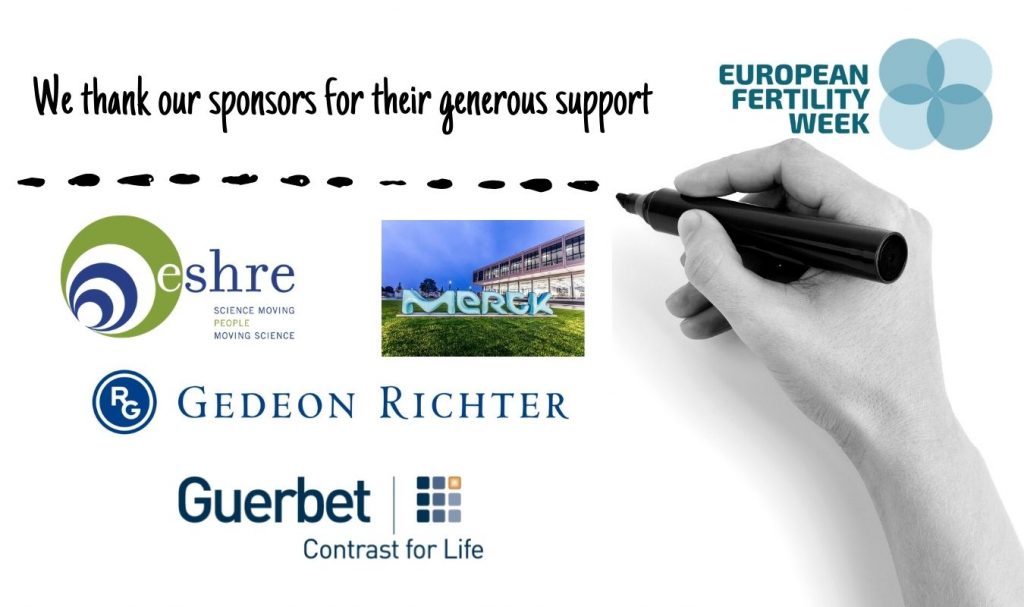 ---