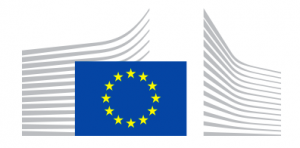 "The European Commission is aware of the problems related to involuntary infertility as a serious medical condition having serious negative consequences on the wellbeing of the couples concerned. Reproductive techniques such as in vitro fertilisation (IVF) play an important role in remedying involuntary infertility."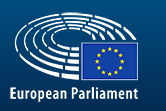 "The European Parliament notes that infertility is a medical condition recognised by World Health Organization that can have severe effects such as depression; points out that infertility is on the increase and now occurs in about 15% of couples; calls on the Member States, therefore, to ensure the right of couples to universal access to infertility treatment."
Fact sheet of World Health Organization (2020)
On 14 September 2020 the WHO published a fact sheet about infertility summarising the main information and issues.
/world-health-organisations-work-on-infertility/
2019
Ethics Statements on medically assisted reproduction
Policy statements on prevention and access to treatments
(amended paper from 2016 approved by Fertility Europe's members at the Annual General Meeting in Vienna 2019)
2012
Fertility Matters: for one in six fertility is an issue
The Working Group POLI (Policy), launched in 2012, worked on the development of our first Policy Paper on Equity of Access to Medically Assisted Reproduction entitled "Fertility matters: for one in six fertility is an issue".
At all times during this process it has been recognised that Fertility Europe is working with many different countries across the whole of Europe and that therefore on occasions we may need to compromise and take differing views into account.
Why a Policy Paper on Equity of access to Medically Assisted Reproduction?
The paper is used to put forward to policymakers such as EU officials and Members of the European Parliament in order to lobby for a harmonisation in the field of Medically Assisted Reproduction regarding reimbursement, types of treatment which are permitted by law and the eligibility criteria as well as a guarantee of safe and effective treatment across Europe.
The paper is used both proactively and reactively with the medias to support the above political activity.
The paper provides a platform to share ideas and work in partnership where possible with ESHRE and other related health organisations.
The paper is used at a national level by Fertility Europe Members to serve their political advocacy plan if needed.

The Policy Paper:
Addresses the issue of equity of access to investigation in the area of reproductive health and to Medically Assisted Reproduction (MAR) in terms of patients' and those affected by difficulties conceiving needs and rights, giving a voice for their concerns, using their words and feelings and not just technical information.
Represents the concerns of many European patients/those affected by difficulties conceiving and their different cultures.
Key areas of concern:
Infertility and fertility problems and its investigation and treatment is considered to be a low priority on the public health stage in many European countries.
The psychological burden for those affected by difficulties in conceiving has been shown to be prolonged.
Infertility, difficulty to conceive and childlessness is still a misunderstood and social taboo subject resulting in many of those affected dealing with their situation in isolation.
One in six people worldwide seek medical assistance in order to achieve a pregnancy.
Levels of reimbursement for MAR vary enormously across Europe.
Where reimbursement exists, the access criteria control or prevention in countries across Europe vary.
Legislation in relation to what fertility treatment is permitted in European countries varies.
These legal restrictions and other differences are a major cause of patients/those affected by difficulty conceiving travelling outside their own country for treatment resulting in cross border reproductive care which can result in those affected taking risks e.g. unsafe and/or ineffective treatment.
It is inequitable for fertility patients/couples to be subject to wider access criteria, arising perhaps from social value judgement, which cannot be fully justified.
Education, prevention and awareness play a significant role in reducing the numbers of those affected by infertility, subfertility or difficulty to conceive.