The charity fun run during the annual ESHRE Congress is a fabulous event! 
Every year ESHRE members take their time off scientific matters of the Congress to run a 5 kilometers race in support of patients' association – Fertility Europe! 
In support of us – the infertility patients!
And we love to cheer the runners and say thank you, so we are always there for them at the finish line with the loud cheers and balloons.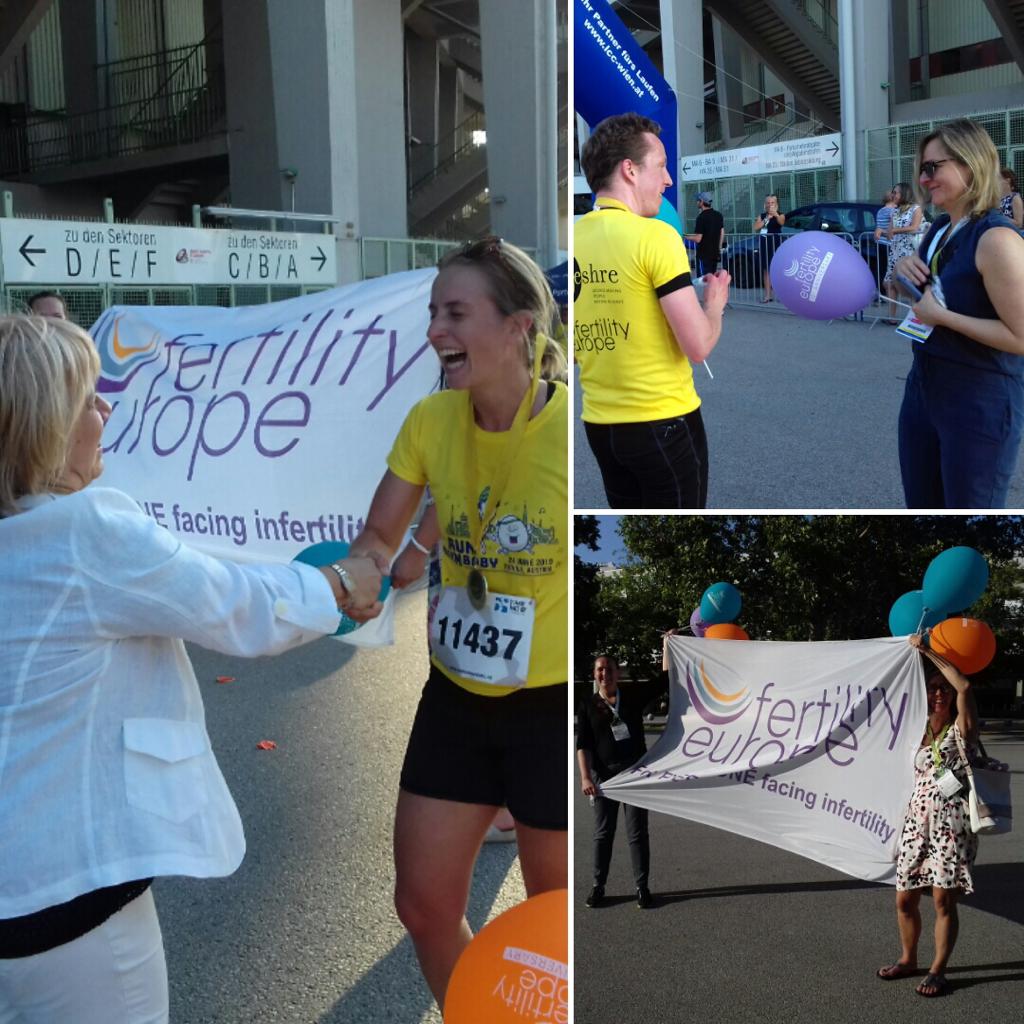 This year everything is different and unusual because of the pandemic, so even the fun run will be unusual, but will still be there!
You can still run 5 k!
You can still donate for Fertility Europe!
You can race for time or/and for highest donation!
You will receive a certificate by email!
AND you can win 1 of the 5 free passes to the ESHRE2021 in Paris generously offered by ESHRE as prizes for the fastest runners and the highest contributors!
Please, read the details on how to participate, support and win here
HOW CAN YOU (AND YOUR TEAM) PARTICIPATE?
Organize your own 5 km run.
You can run by yourself or maybe you want to do this together with your colleagues. The more the merrier!
After the run make your donation on this page. Participation in live FUNRUNS was 25 EUR – you are welcome to keep this tradition or choose even larger amount to support the patients.
Add your best time to the message in donation submission if you are competing in speed category
Take pictures and share on social media with #ESHREfunrun2020!
You will receive a certificate for your participation by email.
We are very grateful for your support and looking forward to seeing you at the finish line!