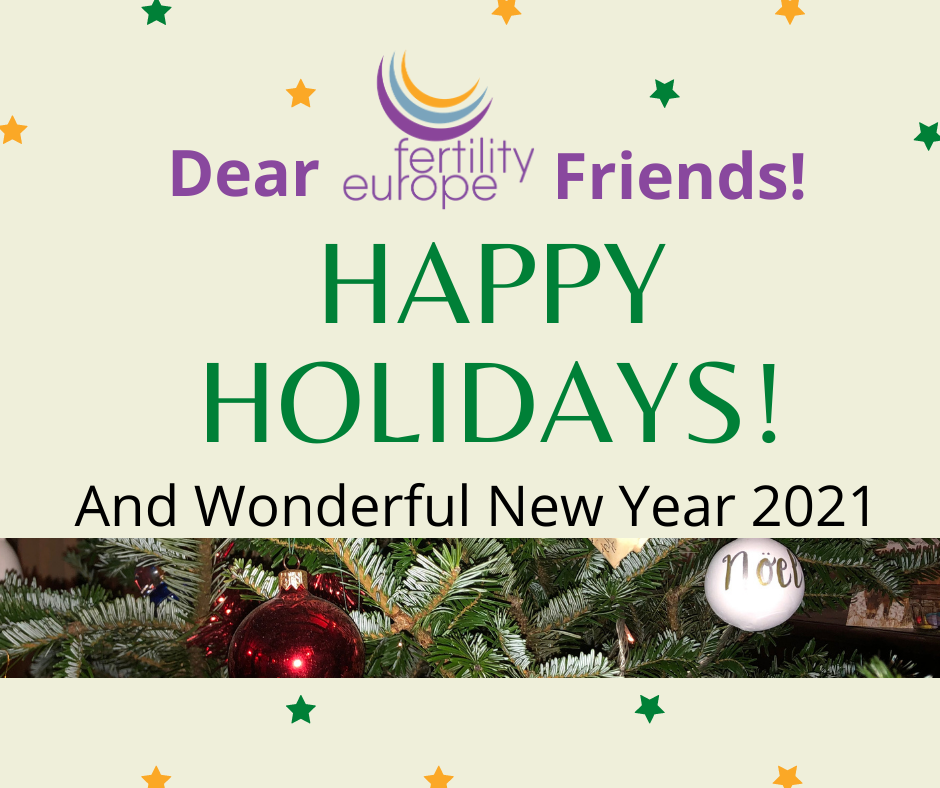 Dear Members, Friends and Supporters of Fertility Europe,
This year tested us all in finding new ways to work, new ideas to help and support the patients and new methods of doing things together!
And all this among many worries about safety of our families, friends and our own.
Amazing to be at the end of this unusual year and reflect on the experience and lessons we have learned. It was much better thanks to sharing it with you – you were all fantastic in this crisis!
Wishing you all good rest in the coming Holiday and more closeness and predictable plans in the New Year 2021!
Looking forward to working with you again in 2021 and quietly hoping some of this work will involve meeting you face to face! Keep safe!