Call for fertility to be included in health education for European citizens
As Fertility Europe set to co-host an event in the European Parliament and celebrate their 10th anniversary, this year, they call on the public sector to improve understanding of health and fertility for all ages.
BRUSSELS, 5 Nov. 2019 – To mark European Fertility Week, Fertility Europe is calling on all citizens to "Talk Fertility". With the support of MEP Bartosz Adam Arłukowicz, today they will co-host a high-level roundtable discussion. The event will raise the question of how policymakers can support European citizens by providing better access to information and support through education and raise the issues of inconsistent access to treatment and support across Europe.
Following the publication of their five-point Call to Action last year, this event will gather representatives from all sides of the conversation including Team Leader Stefaan Van der Spiegel from DG SANTE; Cristina Magli from the European Society of Human Reproduction and Embryology; Joyce Harper, Professor of Reproductive Science at the Institute for Women's Health at the University College of London; Klaudija Kordic, Vice-Chair of Fertility Europe, providing the patient perspective and Satu Rautakallio-Hokkanen, Chair of Fertility Europe.
Across Europe, there are over 25 million citizens who will face infertility issues at some point in their life. For some of these people, had they learned essential information about fertility and infertility sooner, they would have had the opportunity to make more informed choices about their future family. This is the foundation of Fertility Europe's campaign for European Fertility Week 2019, 'My Fertility, My Future, My Family' addressing (in)fertility by advocating for the inclusion of health and fertility education in curriculums across Europe.
"Inequality of support for and access to fertility treatments continue to exist across Europe, including the disparity in the types of treatment offered, variations in eligibility criteria to access treatment and reimbursement policies. During my time as Health Minister in Poland, the government introduced state-funded in vitro fertilisation (IVF) treatment for childless couples in support of the right to universal access to infertility treatments. I firmly believe that policy and legislation should be based on evidence, informed by science-based discussions. I hope that with this event, we can kickstart positive pragmatic change around Europe." says MEP Bartosz Adam Arłukowicz.
European Fertility Week 2019 comes at a time where Europe has been recognised as the continent with the lowest total fertility rate, globally. Satu Rautakallio-Hokkanen, Chair of Fertility Europe adds, "We know that education has the potential to change lives and believe that the opportunity to share information about health, relationships and fertility with citizens of all ages, starting in schools is too good to pass up. The UK has shown us that it can be done, and we hope that this new European Parliament will take on the challenge around the region."
###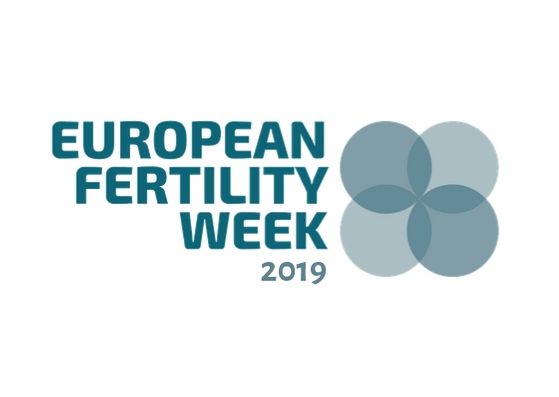 ABOUT FERTILITY EUROPE
Fertility Europe is an association of European patient organisations and associations involved with fertility and infertility issues. In the EU, infertility impacts more than 25 million people. By opening the door to honest and productive conversation, Fertility Europe aims to squash the stigma surrounding fertility and contribute to an open dialogue on the subject across Europe.
Connect with Fertility Europe:
www.fertilityeurope.com
Facebook: Fertility Europe
Twitter: @FertilityEurope
Instagram: @FertilityEurope
For more information, contact:
Fertility Europe
Email: office@fertilityeurope.eu