EUROPEAN FERTILITY WEEK 2018 – Fertility Europe launches Call to Action
BRUSSELS, 5 November 2018
At the 3rd European Fertility Week (5-11 November 2018), Fertility Europe – the umbrella organisation for infertility patient associations – is launching a Call to Action to policymakers across the European Union, to help improve the lives of everyone who is experiencing fertility problems.
#HappyBirthday
To celebrate the 40th anniversary of Louise Brown, the first baby born as a result of in vitro fertilization (IVF), Fertility Europe launches today its #HappyBirthday campaign, kicking off the European Fertility Week 2018.
How many times a year do we say, text or type the words "Happy Birthday" without much thought? For those who wish to have a child, but struggle with infertility, the phrase has a deeper meaning. Patients organisations from across Europe will be joining in a week of action to highlight the significance of birthdays for families who have overcome infertility and share stories of encouragement with those still hoping to become parents and those who remained childless.
1 in 6
Infertility affects one in six couples worldwide, 25 million citizens in the European Union only. Every year, the number of people referred to infertility centres increases by 8-9%. Yet, despite there being over eight million people worldwide born thanks to fertility treatments, patients still face stigma and battle with a lack of information and barriers to access treatment and funding.
Call to Action
As part of the European Fertility Week 2018, Fertility Europe is also launching a Call to Action asking policy-makers to:
recognise the right to try to have a child as a universal right across the EU;
ensure equal, fair and safe access to infertility treatments;
provide public funding for all lines of infertility treatments;
engage the public sector in providing better information about fertility and infertility; and
implement communication campaigns to remove the stigma associated with infertility.
Launching European Fertility Week 2018, Satu Rautakallio-Hokkanen, Chair of Fertility Europe said:
"Infertility remains underestimated and misunderstood. It's not an easy issue to deal with and patients need every bit of support from their friends, families, employers, society and policymakers. The EU has a responsibility to play its part in promoting education and ensuring universal access to equal, fair and safe treatment. We owe it to the 25 million EU citizens who struggle every day with fertility issues".
The Call to Action has already been endorsed by Members of the European Parliament from across political groups and nationalities. Fertility Europe is now warmly inviting all interested parties to support and share the Call on social media (#FertilityWeek2018 #HappyBirthday).
Members of EU Parliament already endorsed!
Members of the European Parliament endorsing the Call to Action:
Sirpa Pietikäinen (Finland, EPP)
Norica Nicolai (Romania, ALDE)
Merja Kyllönen (Finland, GUE/NGL)
Ramon Luis Valcarcel Siso (Spain, EPP)
Biljana Borzan (Croatia, S&D)
Beatriz Becerra Basterrechea (Spain, ALDE)
Jill Evans (UK, Greens)
Cristian-Silviu Busoi (Romania, EPP)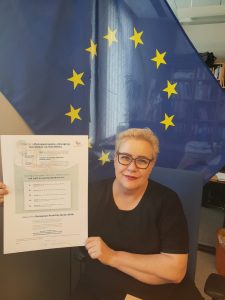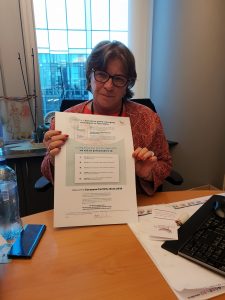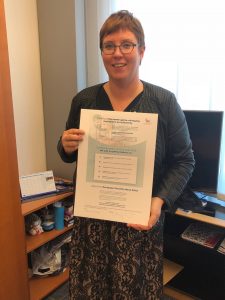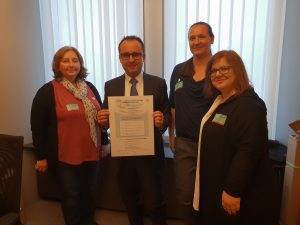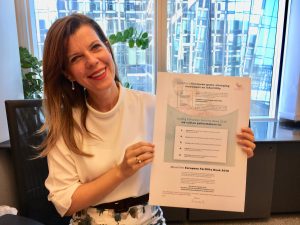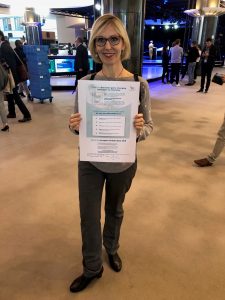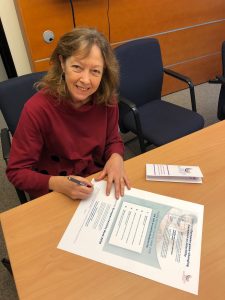 Background information
ABOUT THE EUROPEAN FERTILITY WEEK
The European Fertility Week, launched in 2016, was created to bring to light the rarely talked about
fertility dilemma in Europe. In 2017, Fertility Europe highlighted #40reasons why fertility matters, on the 40th anniversary of the conception of the world's first IVF baby. This year, the #FertilityWeek2018 will see #HappyBirthday wishes, testimonials and Fertility Europe's Call to Action to EU policy-makers at the centre of the campaign.
ABOUT FERTILITY EUROPE
Fertility Europe is a pan-European organisation affiliating 24 patients associations from 22 countries who are dedicated to raising infertility awareness through education, advocacy, communication and partnerships. In their 10 years of activity, they have worked to ensure the right to access to equal, quality, holistic care for infertility patients.
For more information, please contact:
Fertility Europe
Email officemanager
Phone: +447920033551
Satu Rautakallio-Hokkanen, Fertility Europe Chair
Email Satu