Our European Fertility Week 2019 was about fertility education, so we are proud of these great results of our European Fertility Week campaign:
17 countries participated!
over 2.500.000 impressions on Facebook, Twitter and Instagram!
#TalkFertility over 800.000 hashtag impressions of Twitter!
over 200.000 views of our videos!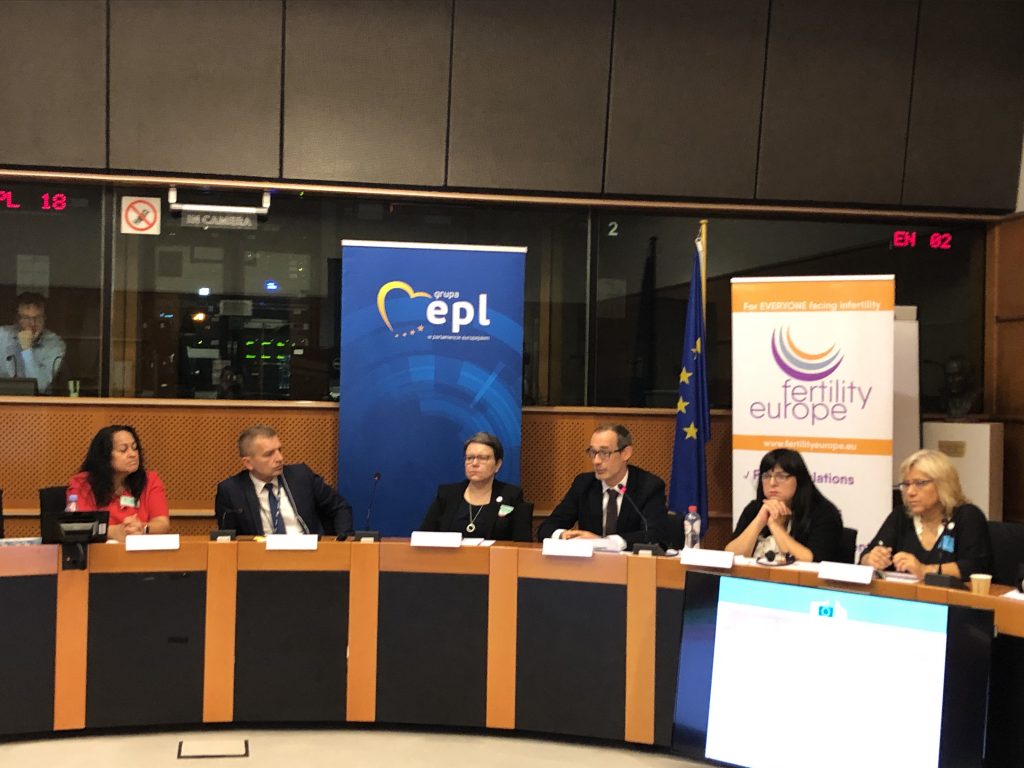 With our meeting in the European Parliament we have launched a call for fertility education in all European schools and more fertility awareness among medical and educational professionals. This is as important as our aim to secure fair, timely and efficient infertility treatment for all who need it.
We are glad we achieved these results within European Fertility Week 2019. We will keep working on more fertility education in an ongoing project.
More about our activities on a European level in European Fertility Week 2019
On top of our activities on a European level, our member organizations have done a lot in their respective countries – conferences, fertility magazines launch, webinar, coffee meetings, open letters to politicians appealing for fertility education, sending postcards, giving away reflectors, social media campaigns in several languages, networking with other organisations, who can support our aims and even the laser light show!