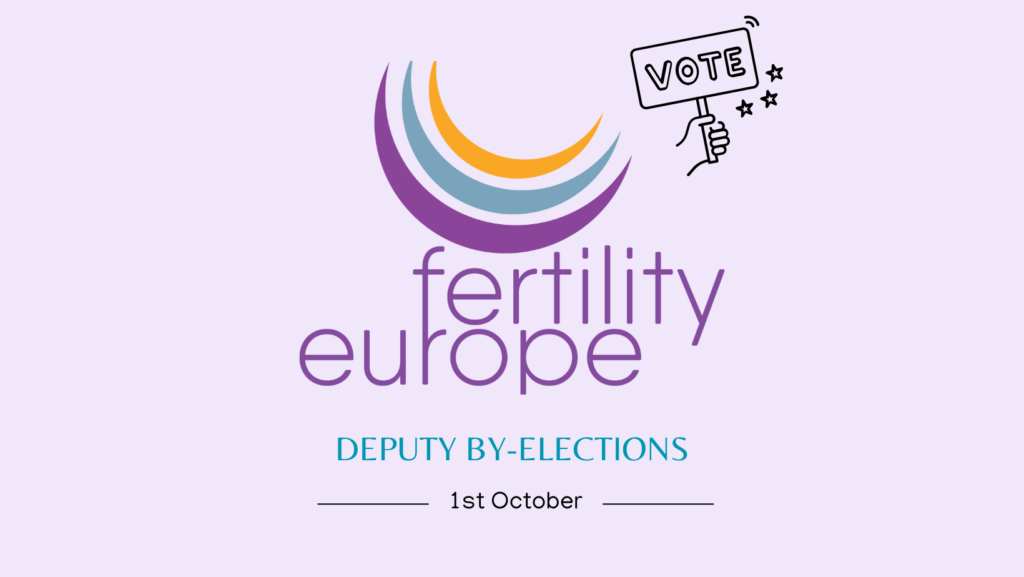 Further to the invitation to propose deputy candidates for the by-elections held during the Extraordinary General Meeting (EGM) of Fertility Europe on October 1, we would like to communicate the names of candidates proposed by our members.
We are pleased to announce that we have four validly proposed deputy candidates for the upcoming by-elections. Please find their names in alphabetical order as follows:
Christina Fadler – Die Fruchtbar, Austria
Celine Forel – Collectif BAMP, France
Johanna Stella Oddsdottir – Bodilsen – Tilvera, Iceland
Irena Znidarsic – Združenje za Zanositev, Slovenia
We are delighted to see all of you willing to dedicate your time and effort to Fertility Europe and wish you all the best of luck.