OUR CONCEPT
'Fertility Awareness Project has been conducted by Fertility Europe since July 2021, and now we are coming to the exciting stage when the game meets the users. We are happy to inform you that FActs! game was launched during ESHRE Congress 2023 in Copenhagen.' You can read the report from the launch here.
You can also play the game – just click the picture below and see how many stars you can collect for your right answers!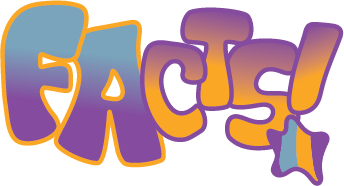 FActs! is a Educational Game and the respondent is a player with a graphic avatar moving through the scenarios. The single gameplay takes up to 5-8 minutes. T
The game consists of 4 scenarios with 9 questions about fertility awareness. Scenarios in the FActs! are: In the schoolyard, at the party, at the gym, and at the brother's house which present users with questions about reproductive health and risk factors. After each scenario, the player can see how many stars they have collected based on their accurate answers.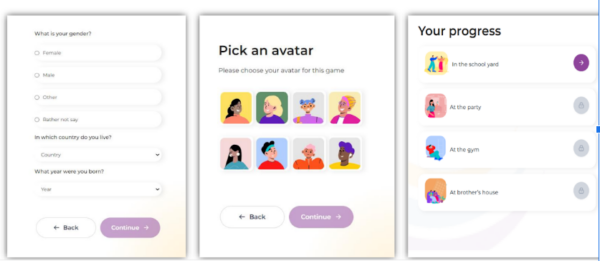 In this project, one of our secondary goals is to enhance teenagers' understanding of fertility. To achieve this, FActs! offers additional educational information based on the respondent's answers, guiding them on the learning path. No personal information will be collected and respondents will remain anonymous. FActs! collects data only on the gender, age and country  information of the young users. Once the feedback and results are received, the complete set of answers will be stored in a centralized database, processed, summarized, and exported as reports for further scientific analysis.

FActs! is now being tested in 4 pilot countries and national patient associations in those 4 pilot countries cooperate with the local educational and health authorities to promote the game and provide a good number of responses. The game will be promoted and disseminated by various means as per local dissemination plans with the help of the project management group. A dedicated website is created with additional information about fertility. The website contains information aimed at our target group and will continue to grow. The website will also direct/link to the IRHEC website for more fertility education information for other target groups.
Fertility Europe, as an umbrella association, encompassing 25 national patient associations, people with fertility issues in Europe, is profoundly concerned and is determined to take action. Our member associations have voted for this topic as one of the most important for them and some of them are already implementing fertility awareness projects on a national level. Fertility Europe has designed a draft for a pilot project on fertility awareness in partnership with ESHRE.
OBJECTIVES OF THE PROJECT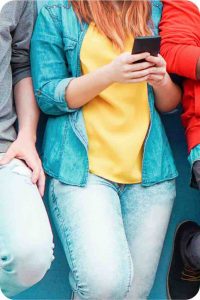 To measure the level of fertility awareness among teenagers aged 15-18
To increase the level of fertility awareness among teenagers aged 15-18 with an application, including learning methods
To advocate for reproductive health education in schools
To investigate and analyse social aspects of the previously identified tools on reproductive health
To validate the proposed tool with pilot countries, evaluating their feedback and producing the final configuration of the Tool.

OUR METHODOLOGY
We aim to digitally reach teenagers aged 15-18 in European countries to check their knowledge of fertility and to raise their awareness level. Initially, we foresee implementing the project in 4 EU countries, where the national patient associations are strong and willing to collaborate. We foresee the duration of the pilot project to be 3 years. After successful completion, the next phase will further develop and enlarge the scope and tools.


MEET THE PROJECT TEAM
FERTILITY AWARENESS STEERING COMMITTEE:

Satu Rautakallio-Hokkanen – FE Chair, Chair of the Steering Committee
Bruno Van Den Eede – ESHRE Managing Director
Klaudija Kordic – FE Vice Chair
Irina Popova – FE Secretary
Ana Galhardo – Psychologist
Mariana Veloso Martins – Psychologist
Zdravka Veleva – Clinician, ESHRE
Laura Rossignoli – Communications Manager, ESHRE
Join us!