Last week, we had the pleasure of meeting in Copenhagen to participate in the ESHRE Congress. Every year, this is an opportunity for us to listen and share the most up-to-date knowledge on reproductive medicine and all things to do with patients' infertility treatments, support and education.
The congress officially kicked off with an opening ceremony – a real treat of grand people and the local history and culture.
Annual General Meeting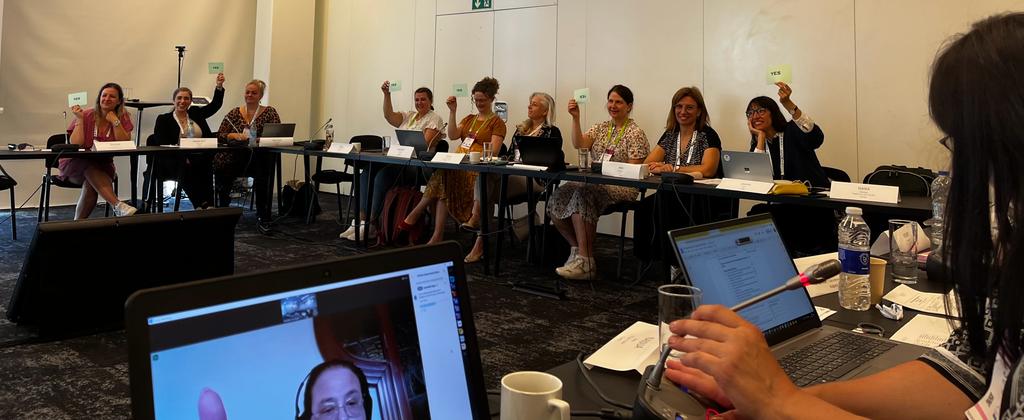 During the ESHRE congress, Fertility Europe always holds its Annual General Meeting and this year we met on the 26th of July. The AGM was well attended by the members in person and online and we approved all the annual documents – activities and financial report for 2022 and plan and budget for 2023. We are also very excited to announce that 2 candidate members became effective members – welcome Die Fruchtbar from Austria and Združenje za Zanositev from Slovenia!
After the official part, we enjoyed discussing ongoing projects and plans and sharing our members' activities – always exciting and inspiring!
We also had a guest speaker, Mark Connolly, who had a mind-blowing presentation about the financial benefits of fertility treatment funding – not just for the patients, but for the health, demography and public finance.
Meeting our members is always a treat. Some of us have been coming every year since the start of FE while some new faces have only just joined us this year. Whichever it is it always results in more ideas, more experience and all the joy of what we are together.
Patients' Session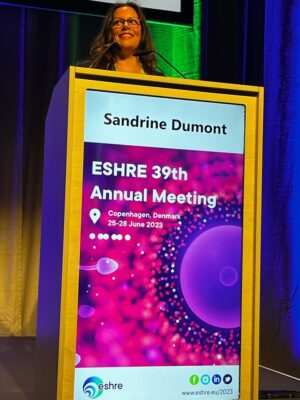 Like each year at ESHRE Congress, we were holding a Patients' Session, when we have the opportunity to address all the medical specialists with patients' perspectives on various aspects of infertility and treatments. This year, our session was about the need for psychological support around infertility and was titled 'Infertility hurts, don't leave us without support!'. Our speakers Emma Rees from the UK and Sandrine Dumont from France provided overwhelming evidence and testimonials on how early psychological intervention can save a lot of pain and complications later. The session was well attended and we do hope that it was well heard, too!
Pre-Congress Course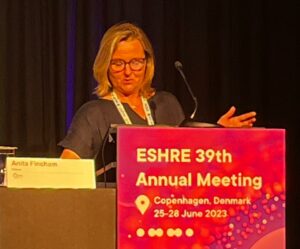 Our contribution to the Congress was also Anita Fincham (FE Advocacy Manager) presenting at Pre-Congress Course 'The patient's perspective of structure and function of national registers.' The need of having national registers has been proven beneficial on many levels. Currently, especially in countries where national registers are not present, the available data is fragmented and its accuracy remains unverified. Anita pointed out the need of addressing these issues as potentially undermining patients' right to information and compromising the process of informed decision-making.
TED Talk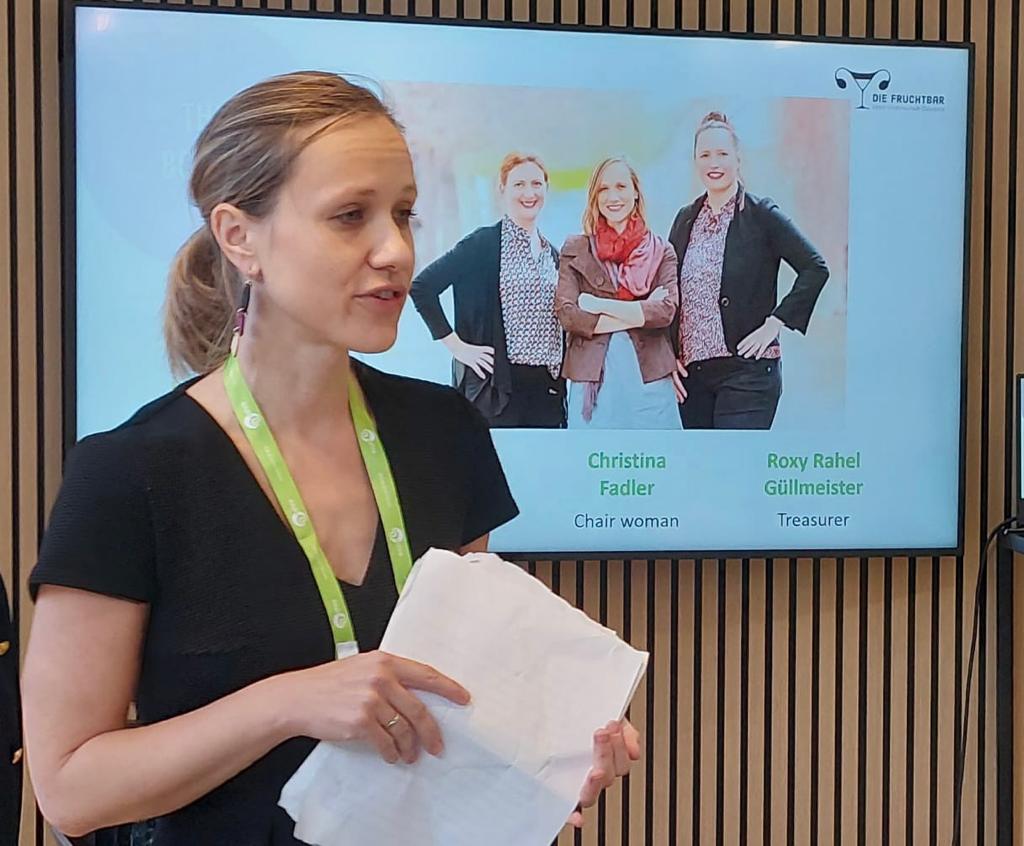 We were given the opportunity to listen to our member, Christina Fadler of Austria talk on the role of patients' organisations in offering support to fellow infertility patients. Her personal story closely linked to the story of Die Fruchtbar, the association she initiated in Austria, pictured the enormous need for and benefits of peer understanding and aid among those affected by infertility.
FActs! The Game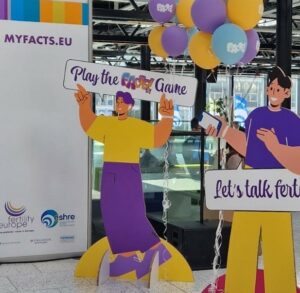 This year's ESHRE Congress also became home to the launch of FActs! The game, our latest awareness project. It aims to reach teenagers across Europe with the knowledge that might determine their future as adults. Introducing FActs! The game to the world crowned the time and efforts of many fantastic people who dedicated their expertise and hard work to it and we can't thank them enough for that. You can find out more about the event HERE
Copenhagen was beautiful and sunny most of the time, so we managed some lovely walks by the canal and traditional pizza together with all our members – always a joy to be with our old and new friends!
FE & ESHRE meeting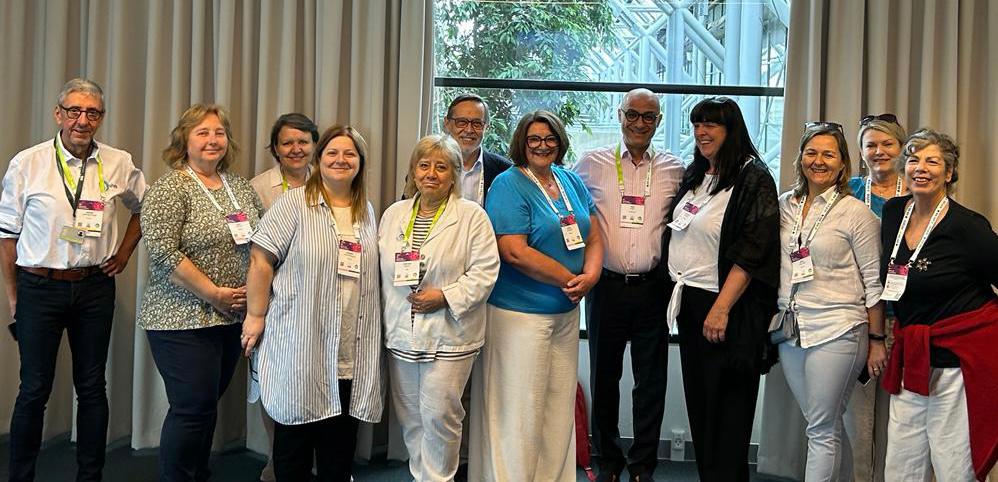 During the Congress, Fertility Europe ExCo and ESHRE Chairs held a meeting to discuss our plans for ongoing and future projects and activities and how both organisations can liaise efforts in achieving common goals. We are happy to conclude that Fertility Europe remains the patients' partner organisation of ESHRE and that the bond between us is strong and steady. Thank you for your continuous support!
See you next year!
We look forward to our next meetings – Spring Meeting in March 2024 and ESHRE Congress in Amsterdam in July 2024.