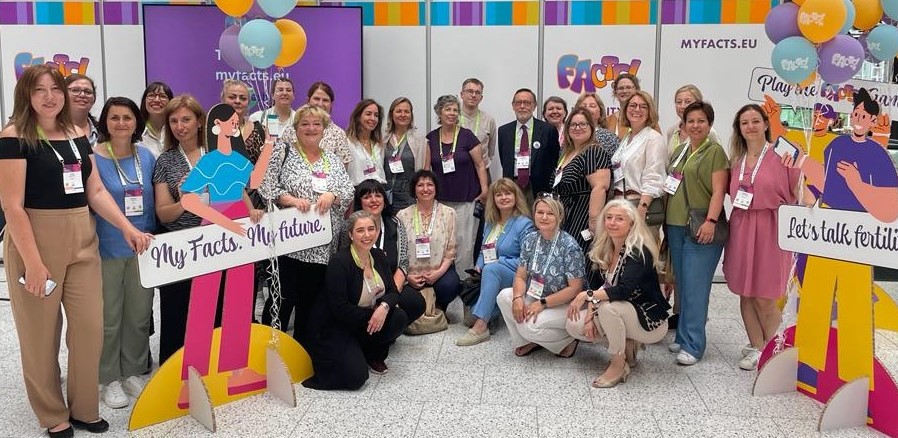 Millions of young people across the continent can now participate in Fertility Europe's new game, focusing on preserving fertility and how everyday actions affect the possibility of having children.
At a festive and well-attended venue, Fertility Europe launched the new FActs! game, focusing on educating a new generation on fertility.
The event, taking place on June 26 at the 39th ESHRE Congress in Copenhagen, had several prominent speakers and was the official launch of the game, aimed at young people aged 15-18.
The paradox of focus in reproduction
Klaudija Kordic, chair of The Executive Committee, welcomed guests and participants, underlining the hard work and exemplary cooperation with ESHRE, enabling the creation of the game.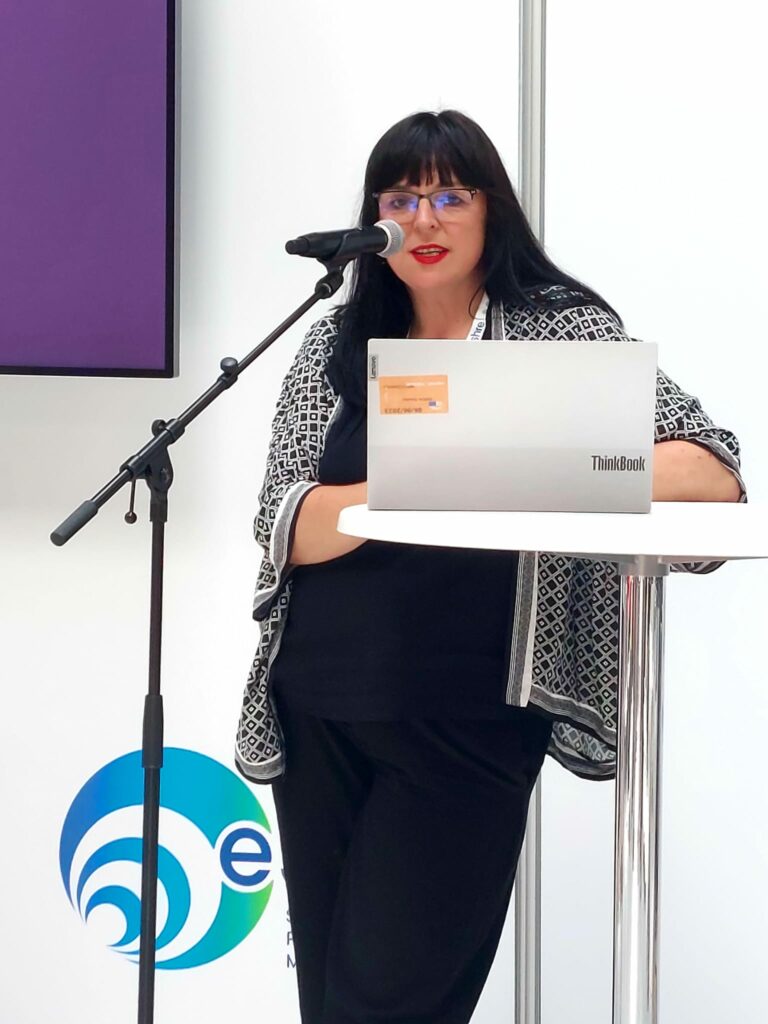 "This project is at the very core of our work. Knowledge about fertility and focus on the young generation is of great importance. They need to learn more and have all the relevant information about fertility," said Klaudija Kordic.
She emphasized the paradox of focus in reproduction for the past many years.
"For far too long it has all been about avoiding pregnancy. Now we have to switch to learn more about how we make sure the young generation can remain fertile so they can get pregnant when they want to," said the Chair of Fertility Europe.
The long and close bond between Fertility Europe and ESHRE was once again confirmed by the Chairperson of ESHRE, Carlos Calhaz-Jorge, who was delighted to speak to the many spectators witnessing the launch and thanked them for the result.
Patients are the reason I am here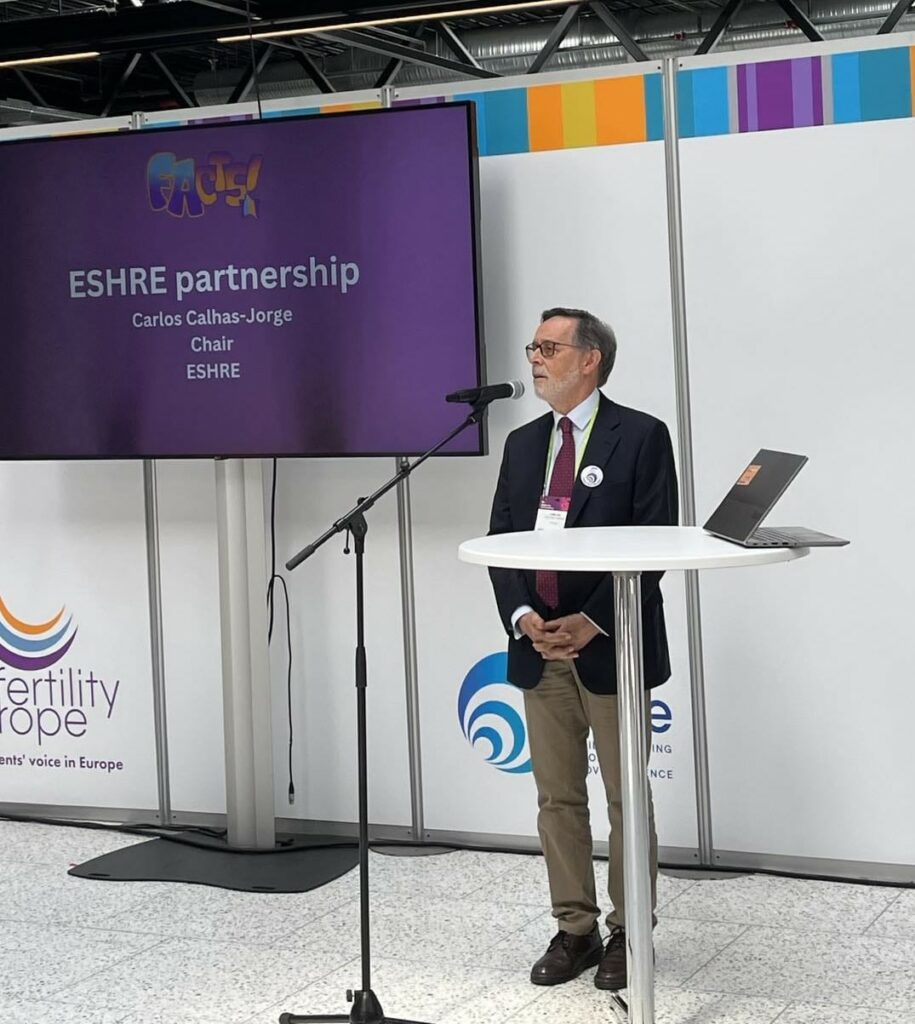 "We support wholeheartedly the work of Fertility Europe. The voices of patients are always important and necessary. As a professor, I have dedicated my life to helping patients. Patients are the reason I am here. And that is why I am happy this project is now ready to be used," said Carlos Calhaz-Jorge.
The game is characterized by focusing on everyday life situations and how the choices of young people affect their fertility later in life. Questions about actions help the players to obtain new knowledge in a fun way.
We want to get in touch with young people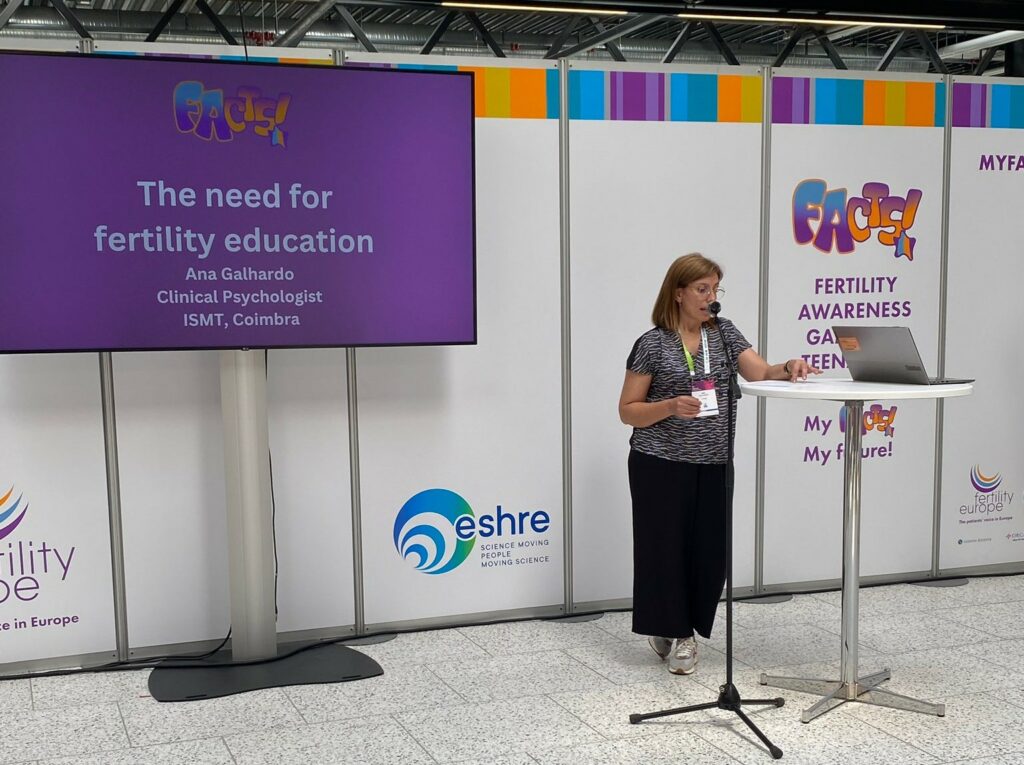 Ana Galhardo, clinical psychologist and advisor to Fertility Europe pointed out the challenge of targeting a very narrow but very important group.
"We want to get in touch with young people because we suspect their knowledge about fertility and what causes infertility is limited. And we have done extensive work in mapping the current state and at the same time figure out how we target this segment," said Ana Galhardo.
Swiss army knife
Irina Popova, Vicechair of Fertility Europe, called the newly launched game "a Swiss army knife" because of its many benefits.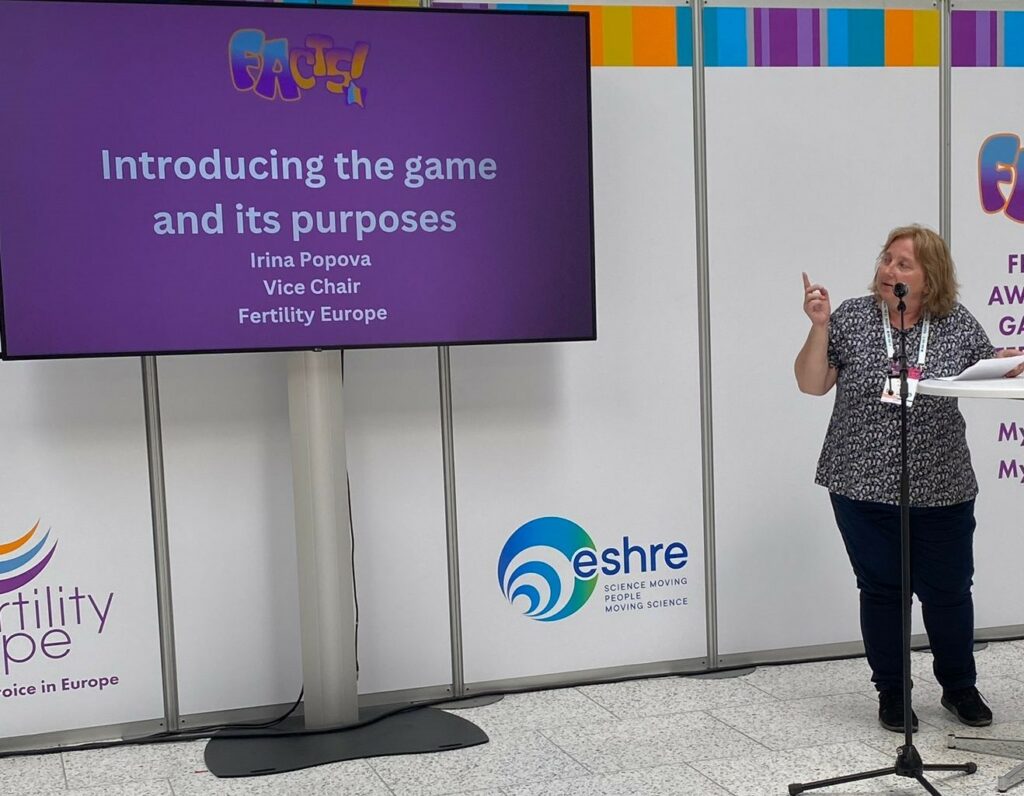 Besides adding to young people's knowledge, the game is great for educational purposes and finally, the game will provide pivotal information about general awareness of reproductive health aspects all over Europe.
"We can analyze a variety of variables so we can focus our efforts in the best possible way. We want to get in touch with educators, scientists and of course young people. Hopefully, FActs! can help us doping that," said Irina Popova.
To learn more about THE PROJECT and play FActs! the game please visit myfacts.eu