Earlier this month we were attending ESHRE Congress in Milan. This year Congress was organised as a hybrid event with 9,857 registered participants for the main programme from 128 different countries (83% in-person + 17% virtual) For us it was the first opportunity in 3 years to meet our Members and Partners face to face.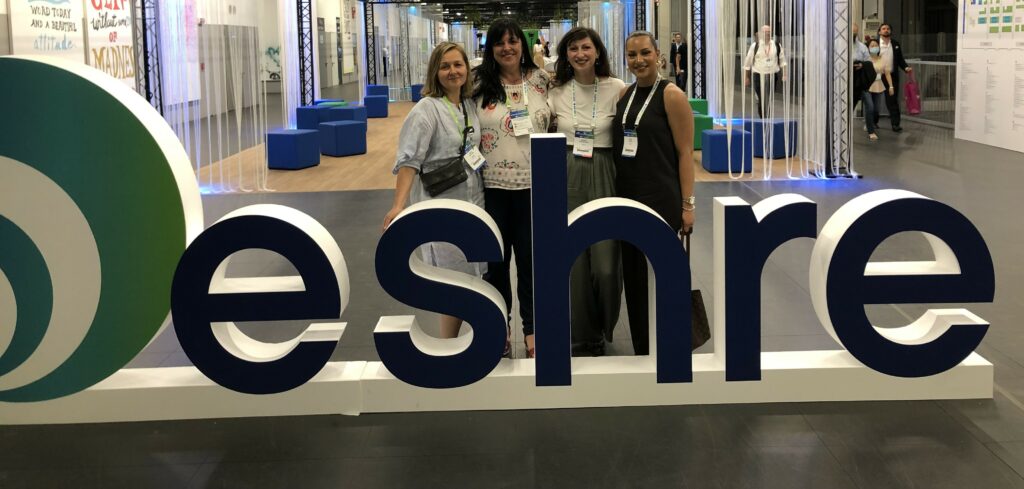 Patients' Session
Fertility Europe was actively contributing to the main programme of the Congress with annual Patients' Session "IVF industry – curse or blessing" with two very powerful presentations from Anna Lukkarinen from Finland: 'A CV of trying' and Katarina Turković Gulin from Croatia: 'A blessing or a curse. A bit of both.' The Patients' Session earned its reputation over the years and is well attended by the medical specialists who understand that listening to the patients can improve the outcome and experience of fertility  treatment.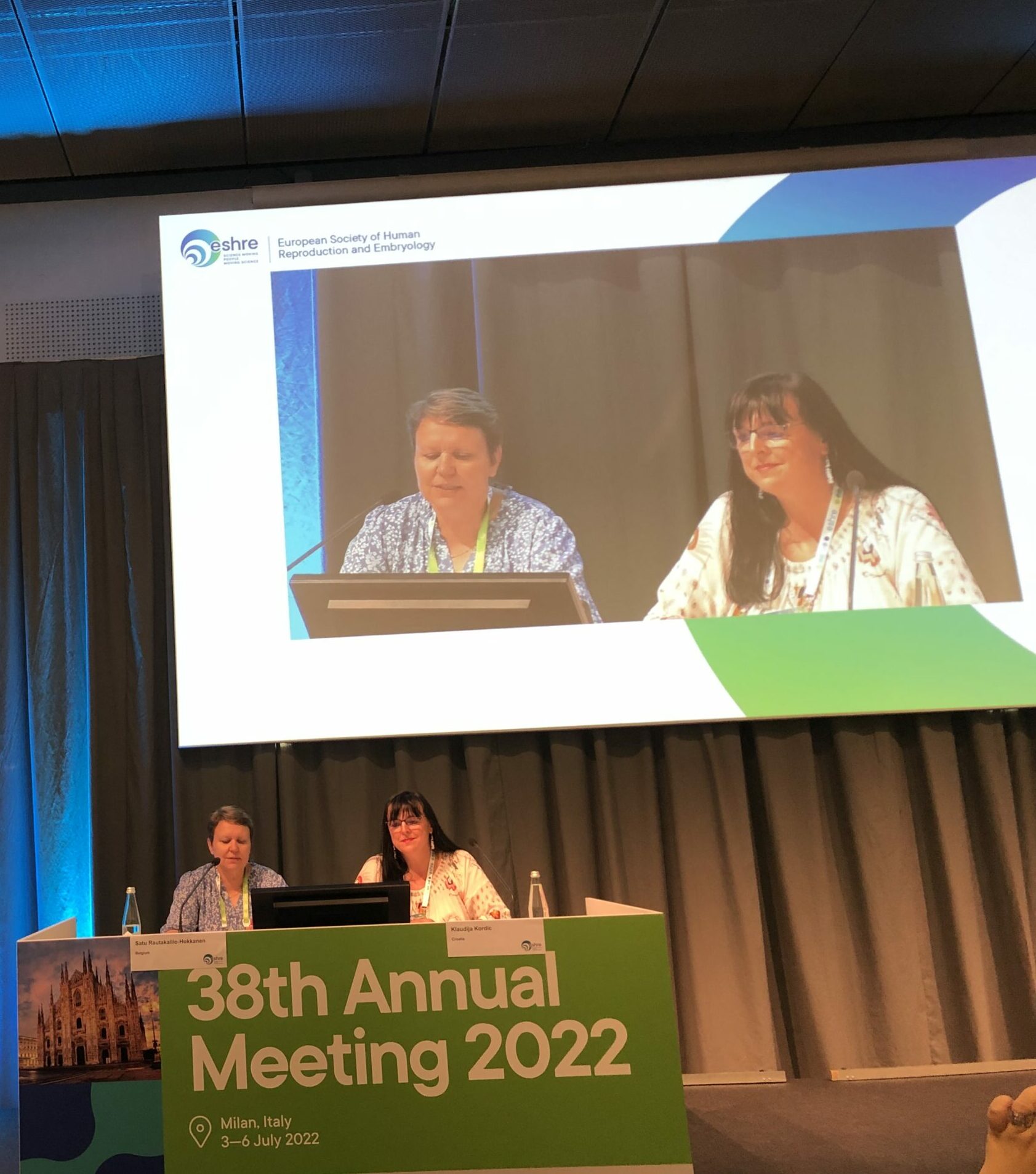 Awareness raising
This year we also had the opportunity to participate in the Awareness Raising session and present our Fertility Awareness Project –  Ecem Özdemir, "Fertility Awareness: educating teenagers in Europe" alongside of International Fertility Awareness Initiative presentation –  where Fertility Europe has also active representatives. It was so good to see how the subject of fertility education is getting more and more interest among the ESHRE Congress delegates – many important questions and queries, many would like to join the IFEI too.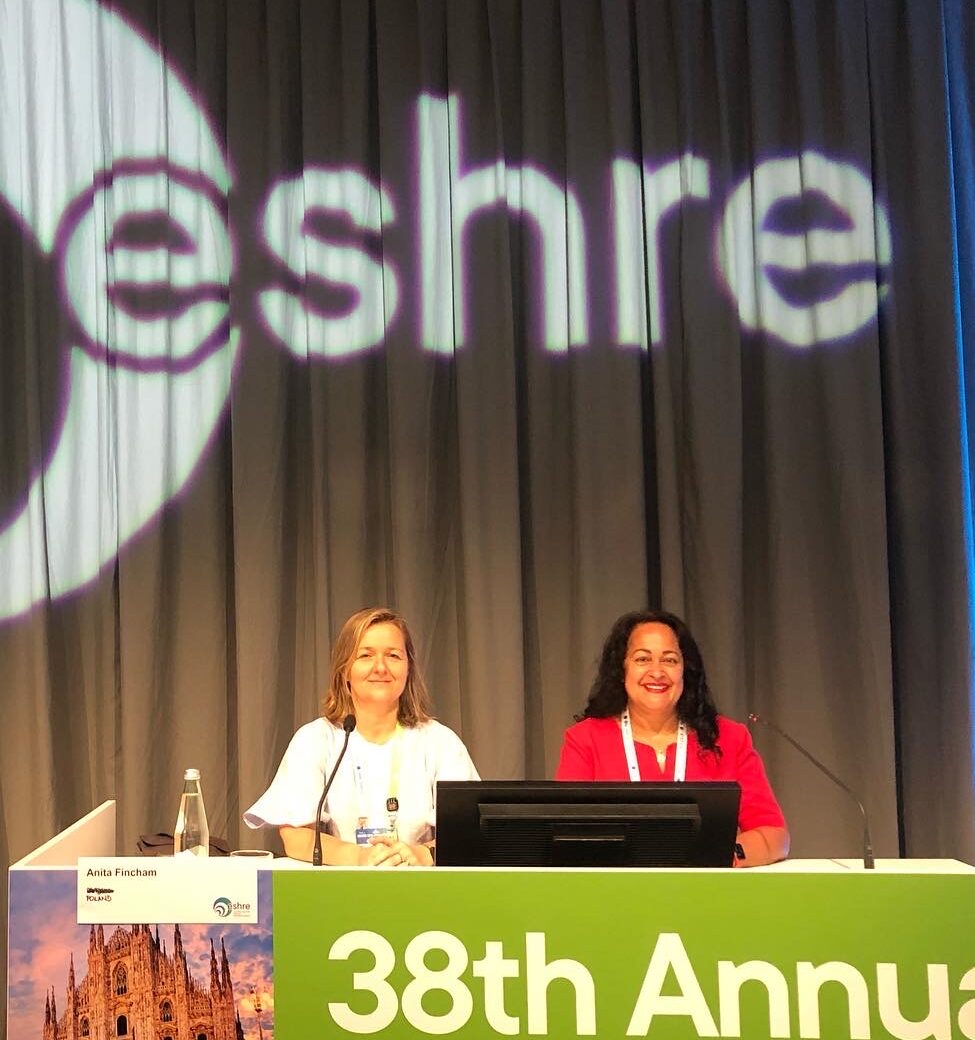 Atlas
"European Atlas of Fertility Treatment Policies – education and advocacy tool" , prepared together by European Parliamentary Forum for Sexual and Reproductive Rights  and Fertility Europe was displayed as a poster at the Congress and included in Poster discussion session – Ethics & Law which was also very well attended.  Anita Fincham presented the Atlas and answered lots of questions about selected criteria for the Perfect Country and the future editions of Atlas. Many suggestions and comments inspired us to look into expanding the future of this education and advocacy project.
Fertility Europe AGM
During ESHRE Congress we were also holding our Annual General Meeting – first face to face AGM since 2019, although some of our members joined online.
We are very excited to announce that the Members approved 4 new Candidate Members:
Die Fruchtbar, Austria
RODA Banja Luka, Bosnia & Herzegovina
Tiny Seeds, Jersey
Združenje za Zanositev, Slovenia
and 2 new Associate Members: 
Together for the new life, Georgia
You are not alone, Russia
As a result Fertility Europe has now 31 Members from 28 countries! 
Welcome, Friends – wishing us all great work together for the European infertility patients!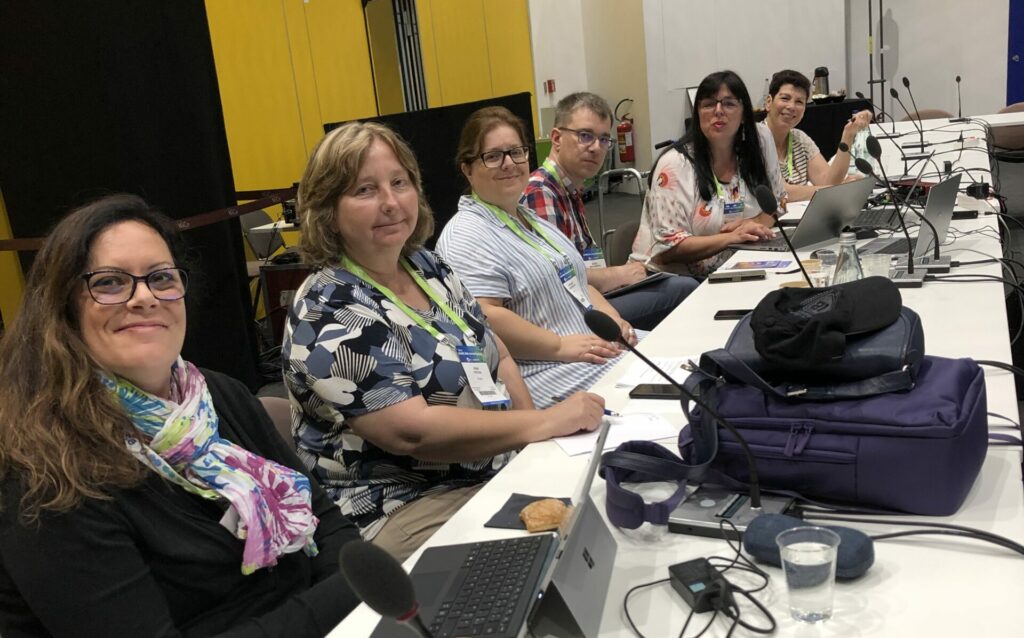 This year was also the Executive Committee election year and we were lucky to have 7 strong candidates to stand. After Members' votes new ExCo met to decide on the roles and we are now happy to announce the results:
Klaudija Kordic/RODA/Croatia – Chair
Irina Popova/Zachatie/Bulgaria – Vice-Chair
Afroditi Alexopoulou/Kiveli/Greece – Treasurer
Maciej Śmiechowski/Nasz Bocian/Poland – Secretary
Sandrine Dumont/BAMP!/France – Member
Karianne Bye/Onskebarn/Norway – Deputy
Ofra Balaban/CHEN/Israel – Deputy
We are very grateful to all the Members of the Executive Committee for offering their time and effort to Fertility Europe work.
Fertility Europe General Director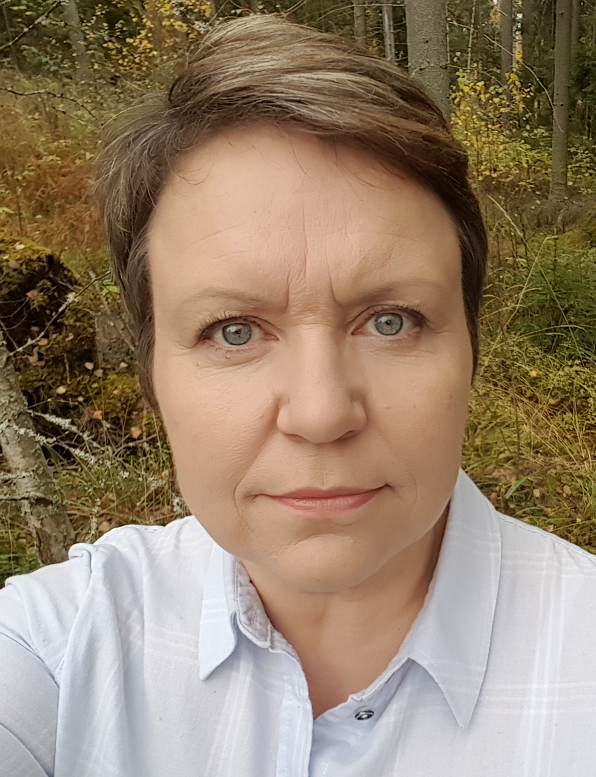 And last but not least – as Fertility Europe is growing as an organisation and the projects become more and more demanding, ExCo decided to employ a General Director and after a thorough selection process, Satu Rautakallio-Hokkanen was selected to be the best candidate and offered this position. .
ESHRE Congress was also a chance to meet with our Partners and discuss even more new projects and plans. We are all so excited about the new organisation and all the opportunities!