Infertility is often experienced as emotionally challenging and demanding by women and men and may take a toll on the couple's adjustment. Albeit this recognition, psychological support is still scarce around the world, with most patients reporting high levels of suffering during the infertility journey.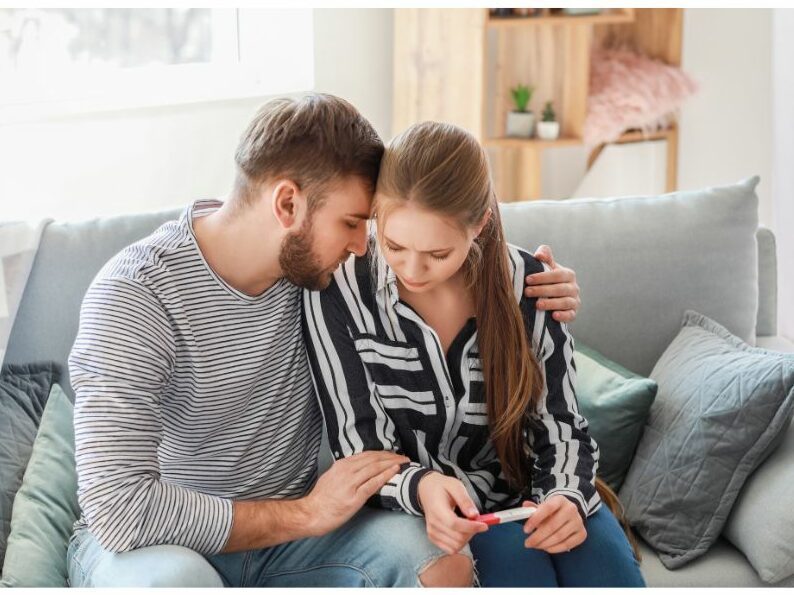 EMOTIONAL EXPERIENCE
To better understand fertility patients' experiences, Fertility Europe developed a survey asking about patients' emotional experiences during infertility treatment and their accessibility to psychological support.
'What we are going through is intense. And sometimes 'we' don't see that ourselves. Because we chase a dream and put everything aside and roll on. And passing border after border. But I only found that out later. It can be very lonely and difficult with many emotions. Being strong isn't always necessary and that's okay too.' – patient, Croatia
SUPPORT IS NOT OFFERED
The survey results show that fertility centres and clinics scarcely address the emotional burden of infertility patients. Indeed, in a startling revelation, 71.4% of patients reported that their clinics had never offered them psychological support, and 60.4% reported that any healthcare professional (doctor, nurse, etc.) at the clinic had never discussed psychosocial aspects during infertility treatment, ignoring what has been recommended by the ESHRE Guidelines for Routine Psychosocial Care in Infertility and Medically Assisted Reproduction – A Guide for Fertility Staff (2015).
The lack of support is in contradiction to the patient's needs. Indeed, about 77.8% of fertility patients documented that they felt the need for psychological support, especially during the fertility treatment (48.8%) and after a negative outcome (unsuccessful treatment, miscarriage, failure to obtain gametes, 77.1%).
'Support for patients is very necessary in addition to the treatment due to the stress that arises from having to miss work and from managing your day to day life with the sadness of infertility.' – patient, Spain
MAIN BARRIERS
The two main barriers to accessing psychological support were the lack of psychologists or counselors (33.9%) and the extra costs required (33.9%). Notwithstanding, it is also important to consider that the fear of stigma may be an important barrier, precluding patients from asking for psychological support. In fact, although 77.8% of the patients felt the need for emotional support, only 24.1% expressed this need to the clinic. The lack of accessibility to psychological support and the fact that in at least 30% of the cases, the patients had to pay extra for psychological support may partially explain why patients refrain from asking for psychological support. Indeed, when considering the patients who didn't ask for psychological support, the majority (76%) reported that they didn't know where to find it (31.6%), it was not available at the clinic (22.4%), or it was only available at an extra cost (22.8%).
'The cost of support was too high, I was ashamed, I wanted to show that I can manage myself.' – patient, Poland
HIGH DEMAND, LOW ACCESS
In conclusion, it is clear that there is a high demand for psychological support, but the lack of accessibility to psychological care precludes patients from benefiting from this support. The gap between patients' needs and what the clinic offers is an issue that healthcare providers, clinics, and support organisations must urgently address if we want to help individuals and couples navigate the emotional hurdles of their fertility journeys, fostering hope and resilience along the way.
You can still fill out the survey and let us know about your experience of psychological support around infertility.
Mariana Moura Ramos, Ana Galhardo