On 24-25 March 2023, Fertility Europe held its annual Spring Meeting.
This time we had the genuine pleasure to meet in Madrid, Spain where – apart from working hard – we had a chance to enjoy beautiful spring weather especially appreciated by our members from northern European countries. We were invited there by our member association RED Infertiles who were wonderful hosts and took such good care of us all.
Red Infertiles Conference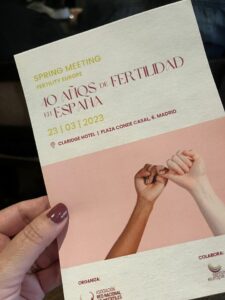 Before Fertility Europe Spring Meeting officially commenced, RED Infertiles invited us to their conference "40 years of fertility treatment in Spain" – an event with many honourable  guests such as former fertility patients – with the first Spanish IVF mum among them – doctors, media and patients' representatives. Thanks to simultaneous interpretation, we all could actively participate in the event and learn how more efficient fertility procedures have become available for patients in Spain. 
Members' meeting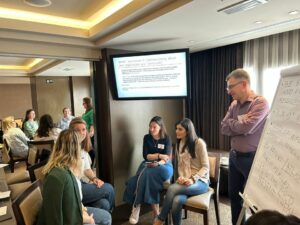 The agenda of the Spring Meeting is always busy, as each Member's meeting is an excellent opportunity to share our expertise and discuss plans and projects on the European and national levels. This year, our agenda got even busier with presentations of selected members' activities and projects followed by workshops on building a successful association prepared and led by Nicola Bedlington. We brainstormed in groups so we could then exchange and discuss the results of our work. It was truly educational and inspiring! A massive thank you to Nicola for being such a fantastic coach and to CoopersSurgical as their fundraiser ART for ART covered the cost of the workshops. Among our members, there are both well-established associations as well as newly-built ones and we are pleased to conclude that the workshop benefited them all.
Beautiful Madrid
At the end of the first very busy day, we all joined a guided city tour around delightful Madrid streets and its stunning squares. Our guide was terrific and had a great sense of humour. We learned about Madrid a lot while laughing a lot too! After a long walk around the city, we all gathered for a joint dinner in one of the local restaurants. It was a great opportunity to taste Spanish cuisine, have less formal conversations and simply get to know each other better. It was a delicious experience perfectly planned by our hosts.
Thanks to our Spanish colleagues, we were honoured to host Dr Ruth Romero as our special guest on Saturday morning. Dr Romero presented legal regulations on MAR in Spain and how they shape patients' fertility path and influence their choices. She was also very kind to hold a discussion with our members afterwards and answered our endless questions. Muchas gracias Dra. Romero!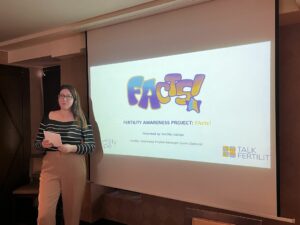 Other items on the agenda included presenting information on the steadily growing number of our new projects and activities, planning for the ESHRE congress and our Annual General Meeting in June with our usual Patients Session and new ways of presenting infertility patients' needs; annual European Fertility Week in November and many discussions on best practice and biggest challenges for our member associations.
Best together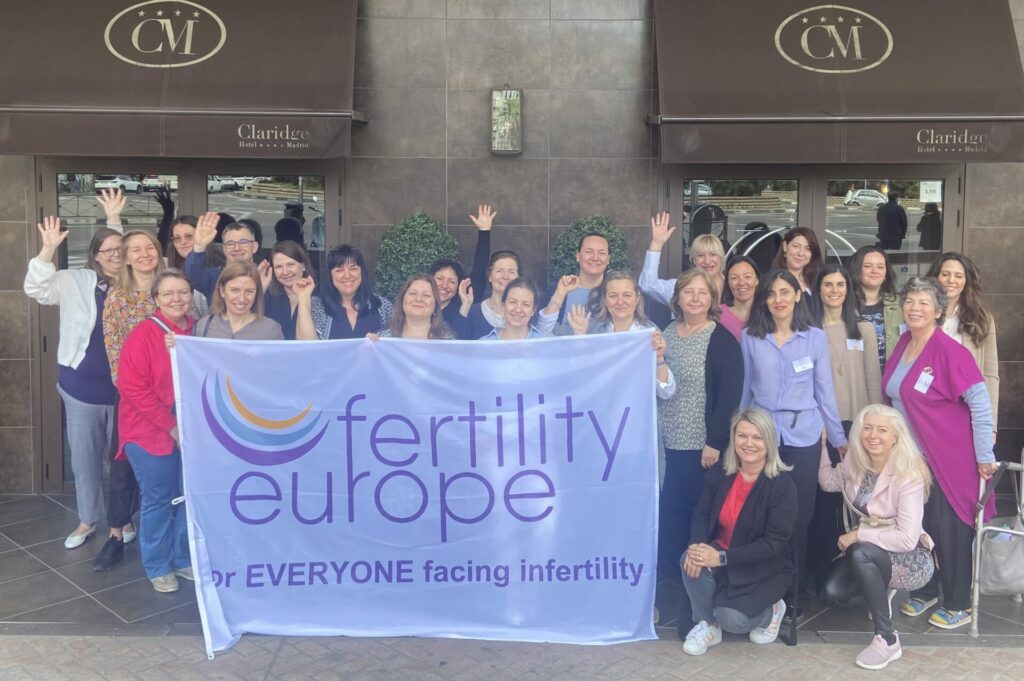 It is always wonderful to see familiar faces and meet newcomers, work together and be with colleagues who have become friends over the years! Muchas gracias Helena, Marta and Isabel for having us in Madrid and being such tremendous hosts. We all enjoyed the gifts with a Spanish touch you prepared for us.
Thank you and see you all soon!