Fertility Europe has been a proud member of European Patients' Forum since 2010. EPF is celebrating its 20 years anniversary this year. Congratulations!

The anniversary was celebrated at the same time as the Annual General Meeting was held in Brussels 28.-29.4.2023. The first day was dedicated to workshops and reminiscence with many new and old faces gathering to the celebrations.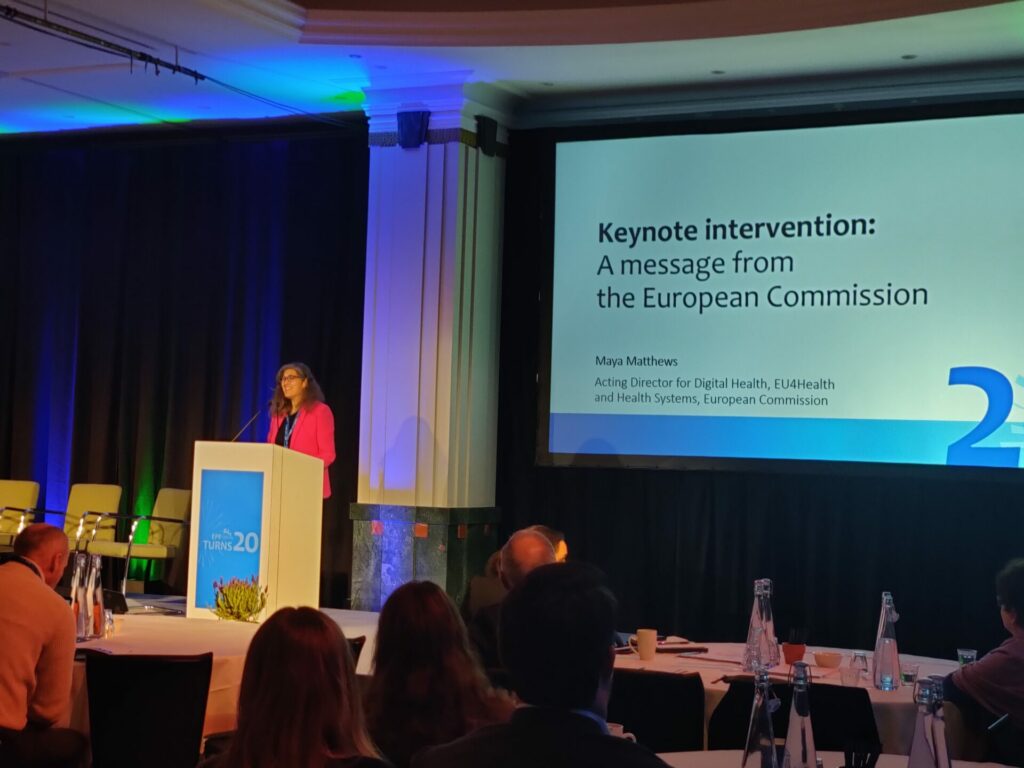 The event focused on the past, present and future of patient advocacy in Europe with four plenary sessions and six breakout sessions. The morning sessions looked back on the past 20 years and in the afternoon, we shifted our attention to the future. In particular, we tooks this approach to reflect on developing effective policy and advocacy campaigns, capacity building in the patient community and shaping the stakeholder and research environment.
To conclude the day, it was proudly presented the Patient Organisations' Manifesto, which was a result of the co-creation done during the afternoon sessions by all stakeholders who attended the event. This document will feed EPF's advocacy work for the upcoming 2024 election campaign.
On Saturday it was time for the Annual General Meeting. The financial statements and report of 2022 was introduced to the member association representatives and approved unanimously. Also the plan and budget for 2023 were accepted as proposed.
The Ethics Committee was elected with five members starting in this new group:
Dimitrios Athanasiou – World Duchenne Organization
Dominik Tomek – Association for patient's rights protection in Slovakia
Michal Rataj – EAMDA – European Alliance of Neuromuscular Disorders Association
Pedro Carrascal – Spanish Platform of Patient Organisations
Veronica Rubio – Association of European Coeliac Societies
And the new (re)elected Board members are:
Andreas Christodoulou – Cyprus Federation of Patients' Associations
Marco Greco – European Liver Patients' Association
Nikos Dedes – Greek Patients Association
Radu Costin Ganescu – Coalition of Organisations of Patients with Chronic Diseases in Romania (COPAC)
Konstantina Boumaki – EPF Youth Group