Strasbourg, February 2018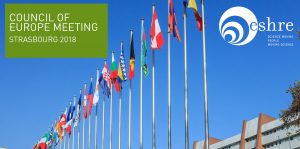 In Europe medically assisted reproduction (MAR) is nearly always regulated by national legislations. However, in this Europe where people are free to move, some treatments are allowed in some countries and forbidden in others, limited here and widely available there. This is why patients cross borders every day for access to treatments and techniques that are forbidden or limited in their home country.
This week at the Council of Europe meeting at Strasbourg, ESHRE will be organising a two-day symposium (22-23 February) in which experts in bioethics and MAR will explore the theme of "Access and diversity of medically assisted reproduction in Europe".
On Thursday Febr. 22, 2018 Satu Rautakallio-Hokkanen, President of the Fertility Europe Executive Committee will be presenting the European Policy Audit on Fertility (EPAF).
We are very proud to have Satu as a speaker at the Council of Europe!